Scan your app for free bites.

With MyM, your love for McDonald's® will pay off...more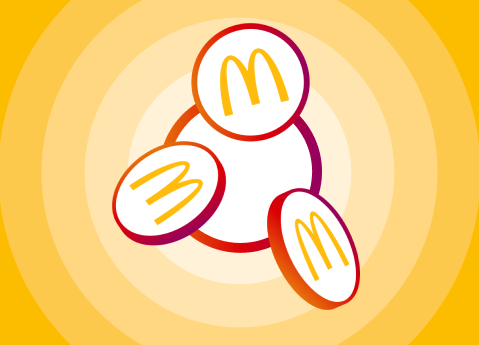 Earn MyM Points with every purchase
Each euro brings you 5 points closer to your next MyM Reward.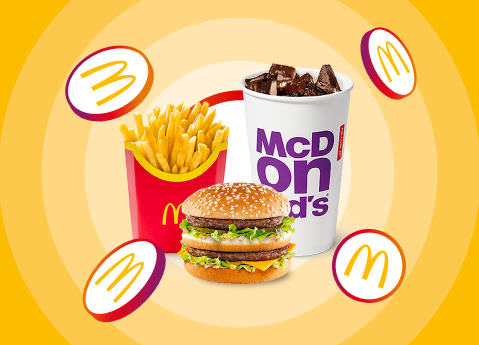 Redeem your points for free MyM Rewards
Saved enough MyM Points? Then redeem them. There's a wide choice of free MyM Rewards!
More about the MyM Rewards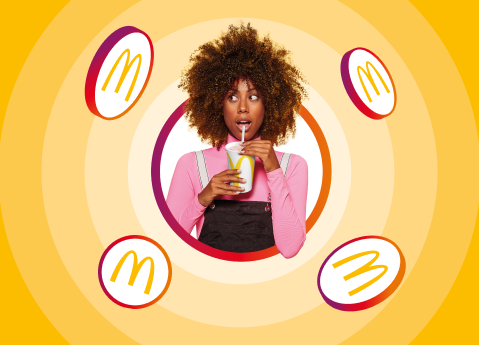 Score unique, personal MyM Deals
MyM Deals are completely tailored to your taste! So, you'll always have some delicious deals, especially for you.
More about the MyM Deals
---
Collect points, it's easy-peasy
Are you at the kiosk, checkout or McDrive®? Then make sure to scan the QR code in your McDonald's® app.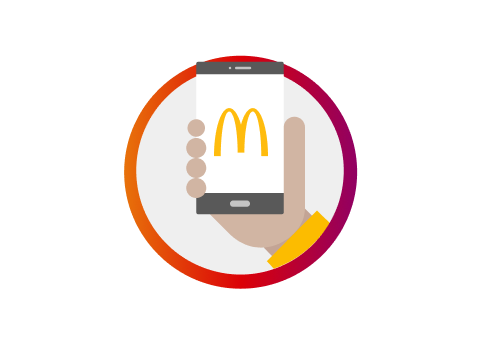 Get the McDonald's® app
Download the app from the App Store or the Google Play Store and follow the instructions to register yourself. Now, you're all set to score benefits!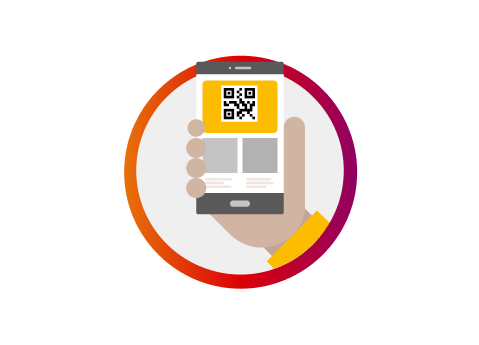 Scan your MyM QR code to collect points
In your app, on top of the MyM page, you'll see a QR code. Scan it when you place your order.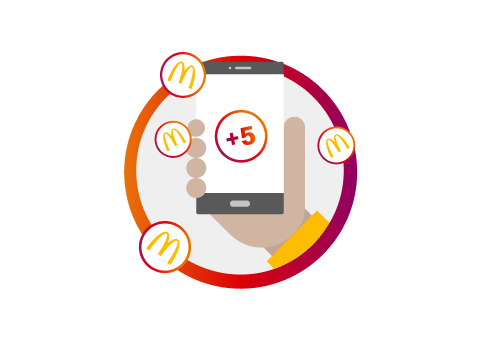 Yay, you scored some points!
Your points will appear in your app only a few minutes after your order. You will receive 5 points for each Euro spent.
---
Got enough points?
Redeem them for a free McDonald's® product.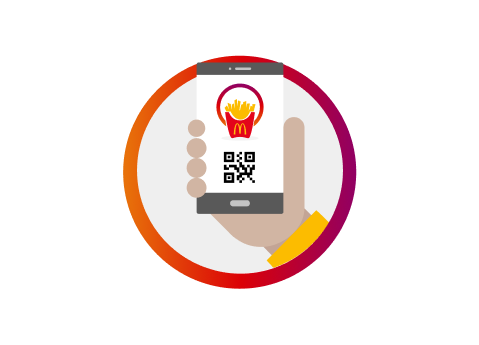 Pick your MyM Reward
Wanna see which products you can score for free with your MyM Points? Open the MyM Rewards tab in your McDonald's® app!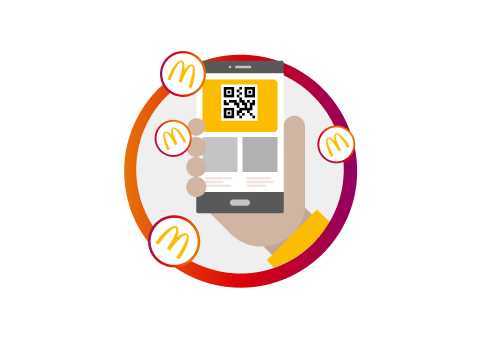 Activate the free product and scan the QR code
Activate the chosen MyM Reward in the app. Upon ordering it, make sure to scan the QR code that appears on your screen.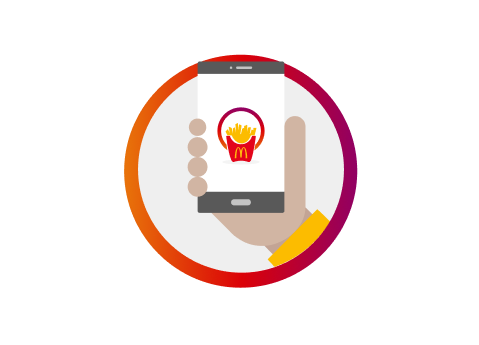 Your MyM Reward will be added to your order
Mmm, enjoy!
---
My MyM Rewards: what are they worth?
For every euro you spend, we give you 5 MyM Points. Those points can be redeemed for MyM Rewards. In addition to a fixed selection of MyM Rewards, there are often temporary offers that you don't wanna miss out on. So, check your app regularly!

Did you know that…
For each order, you can activate one MyM Reward. Pick your favorite product and redeem your points by scanning your QR code.
Your MyM Points stay valid for no less than 12 months.
---
MyM Deals: some seriously personalized benefits
Based on your favorites, we often offer advantageous deals, tailored to your taste! And you get to enjoy them straight away. Even if you only just recently created your MyM account. Head over to the the MyM Deals selection in the app and have a look!

Did you know that…
.. you can also use MyM Deals and MyM Rewards at the McDrive®? Select your reward or deal and make sure to activate it before ordering. Have the QR code scanned at the order terminal. Your deal will then be processed automatically.
... your points from each order are added automatically after you've settled your MyM Deals or Rewards? It just takes a few minutes!