McDonald's puts sustainability on the menu for good.
McDonald's is the world's biggest restaurant chain. We serve a huge number of meals every day, and that brings with it great responsibility. At the same time, in using our Scale for Good, we can bring about a significant positive impact. That's why we put quality, reliability, sustainability, and human and animal welfare at the top of the menu.
Pure and sustainable beef
However varied our offering is, 100%-beef hamburgers are still our trademark. To guarantee the same high quality everywhere, we work hand in glove with our local suppliers, farmers, experts, and other stakeholders. We adhere to strict guidelines as regards animal welfare, hygiene, and sustainable growing and processing methods as defined by the Global Roundtable for Sustainable Beef.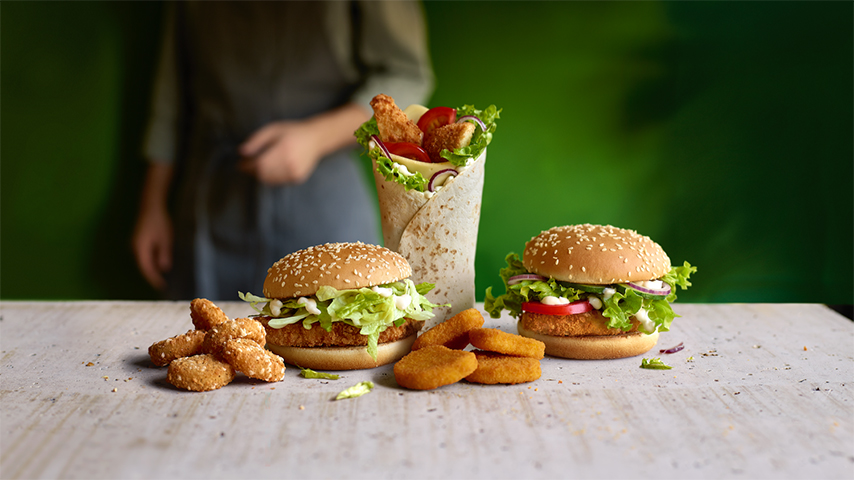 Deliciously meat-free
Ever more Belgians are opting to skip meat now and again. That's why McDonald's now offers a full vegetarian menu. There's the Veggie Deluxe, the Veggie McWrap, and the Veggie Nuggets. Along with the Cheese Snacks, you can get these Veggie Nuggets as a "sharing box". And in the Happy Meal, too, you can now select Veggie Nuggets.

The Veggie Burger: exemplary and vegetarian
A soft breaded fillet made from dairy, seaweed, and fibre.
It's prepared without any preservatives, colouring agents, or artificial aromas.
It's fried in a separate pan, in 100% plant-based oil.
The Veggie Nuggets are a smaller version of this.

Sustainably caught fish.
Do you love the Filet-O-Fish® and the Royal-O-Fish? Enjoy them guiltlessly. Because for our fish burgers, McDonald's only uses fish that's certified by the Marine Stewardship Council (MSC). This independent worldwide organization keeps a close watch on fish stock health, management quality, and the conservation of a functioning ecosystem.
Coffee that perks everyone up.
Since 2007, McDonald's Belgium has been serving sustainable Segafredo coffee bearing the Rainforest Alliance label. That makes all the difference, not just for you, but for nature and the coffee growers as well. How?
McDonald's Belgium sells over 1 million cups of sustainable coffee a year.
More and more coffee growers get better prices for their coffee and receive training in better production methods, providing them with even more security.
Locally, deforestation and soil erosion are being halted due to RFA coffee growers' signing a charter that forbids cutting down forests to grow more crops.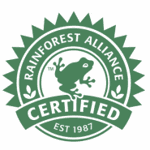 Long live pigs with balls.
For its bacon and ham, McDonald's Belgium has exclusively been using pork from non-castrated pigs since 2008. Creating happiness for many:
5.6 million pigs now have a carefree piglethood thanks to McDonald's.
Belgian consumers can now eat pork from non-castrated animals again, for the first time.
Gaia once again congratulated McDonald's on this Belgian first.