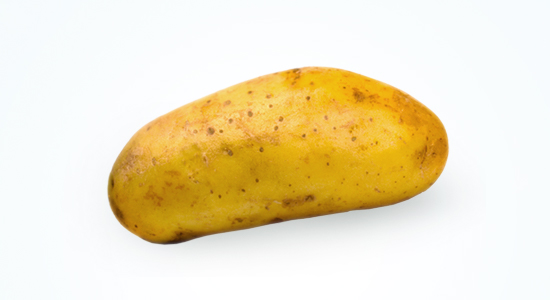 Delicious golden chips!
We obtain these long golden chips with a crispy outer layer and a soft core by using top-quality potatoes from Belgium, Holland, and Northern France. For these delicious chips, our suppliers selected the Innovator variety. This variety is known for its long tubers with soft flesh.
What potato variety do we use for our chips?
The only potato variety we use for our tasty chips is the Innovator. Its large size and soft flesh make it the perfect potato for us to make long, golden chips which are both soft and crispy.