Franchising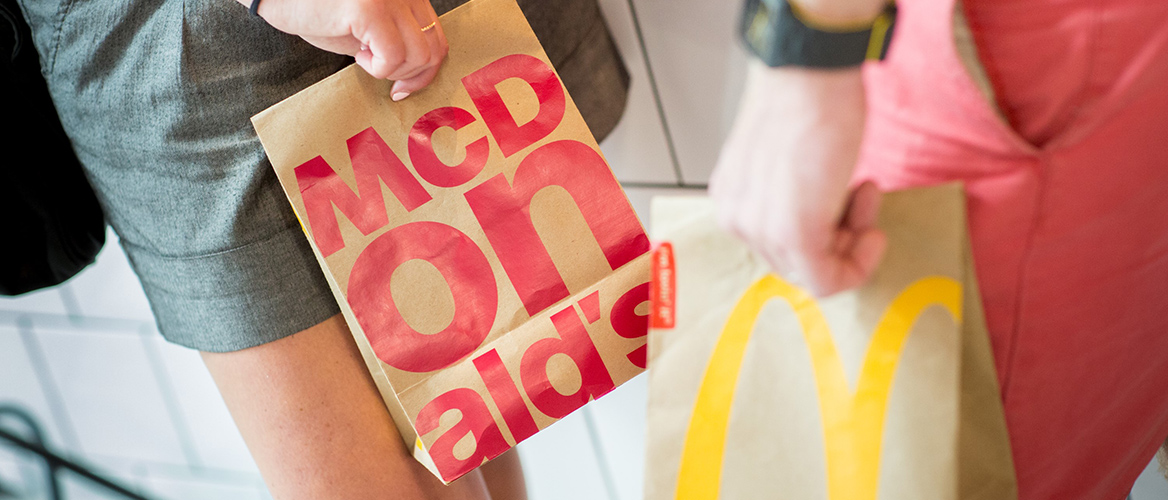 McDonald's and franchising
The strength of our system lies in our franchisees, who contribute to the success of McDonald's in their restaurants. Would you like to put your shoulder to the wheel, too?
In Belgium, all McDonald's restaurants are run by independent entrepreneurs (franchisees).
We believe that a solid partnership between franchisees, the company, and the suppliers is one of the cornerstones of our success and of our franchise formula. The connection between McDonald's and its franchisees is based on mutual trust and professionalism, but is especially a personal relationship. Franchisees are anchored locally and are assisted from day one by the headquarters of McDonald's Belgium, which makes available its years of expertise and supports every facet of the franchisees' activities (operations, products, local marketing, etc.).
Franchisee candidates receive an intensive 9-to-12-month training programme, which includes theory classes, but mostly focuses on practical aspects. Franchisees at McDonald's live and work with their teams, to the rhythm of the bustling life in their restaurants. That's the only way they can guarantee the quality and provide the service that are the hallmarks of McDonald's, every day.
In short, they lead a motivated and enterprising team that makes the most of the brand's expertise and strength.
Do you need a specific profile to become a franchisee?
There is no typical profile at McDonald's. We're looking for experienced entrepreneurs, meticulous leaders who have mastered all aspects of a well-functioning business and the management techniques of a McDonald's restaurant. McDonald's is convinced that the diversity of all players—irrespective of training or track record—is to be thanked for the brand's strength.
Becoming a franchisee, that's ...
... first of all about having the enthusiasm to carry through a business project. A sense of initiative, dynamism, the will to be involved on the floor every day, a feel for customer service and teamwork—those are the characteristics your project must exude convincingly. The corporate culture of McDonald's is based on these very same values.
... but also about being mobile: being prepared to head to the regions where we need new franchisees.
... about being active at the local level. Today, McDonald's is developing in both large cities and medium-sized agglomerations. This entails taking part in local life. The franchisees become brand ambassadors who regularly maintain relationships with the representatives of local governments and associations.
... about being present on the floor. Running a McDonald's requires a constant presence on the shop floor. You actively work in the restaurant and support your team. Together, you develop the business and are at your customers' service.
... about being 100% devoted to their McDonald's restaurant(s). Being a franchisee means entering into a 20-year contractual relationship with McDonald's, to the exclusion of all other professional activities. Franchisees must be prepared to dedicate themselves full-time to actively managing their restaurant(s).
The characteristics of a McDonald's franchisee are, among other things:
Entrepreneurial spirit
Impeccable integrity
Customer-oriented approach
Human and interpersonal qualities
Strong leadership skills
Solid financial insight
Sense of initiative
Strong communication skills
Successful prior professional experience
Living in Belgium
And above all: being passionate about the McDonald's brand
Required financial resources
The investment required in order to run a McDonald's restaurant depends strongly on different factors and on whether the investment concerns a new outlet or a takeover of an existing restaurant. This investment must be financed with at least 25% personal, non-borrowed funds. The balance may be financed externally using a bank loan. On average, this personal contribution amounts to between 250,000 and 350,000 euros.
Selection procedure and training
We're looking for entrepreneurs who are motivated to enter into a long-term partnership: every franchise agreement has a maximum term of 20 years. No wonder, then, that we select and recruit our partners carefully and rigorously.
As a first step after receiving the application, we invite the applicant for a series of interviews with the franchising manager and the management of McDonald's Belgium.
For both McDonald's and the franchisee candidate to ensure they have made the right choice, there is, subsequently, a 5-day "On-the-Job-Experience" at a McDonald's restaurant. If both parties are still convinced of their decision, the training process proper can then be continued full-time in the restaurant.
The total duration of the training programme is about 9 to 12 months.
Theory sessions round out this learning process. These sessions take place at McDonald's training centres in France, the Netherlands, London, and at the McDonald's Belgium HQ.
This practical and theoretical training will provide candidates with a general overview of their future responsibilities. The training is founded on a permanent exchange of experiences and knowledge.
If the training cycle is completed successfully, the franchisee is all set to take over operating a McDonald's restaurant, depending on the available possibilities at that point in time.
Register
Are you interested in this exciting challenge?
Send your application to:
franchising@be.mcd.com
Also read our privacy statement.