People Vision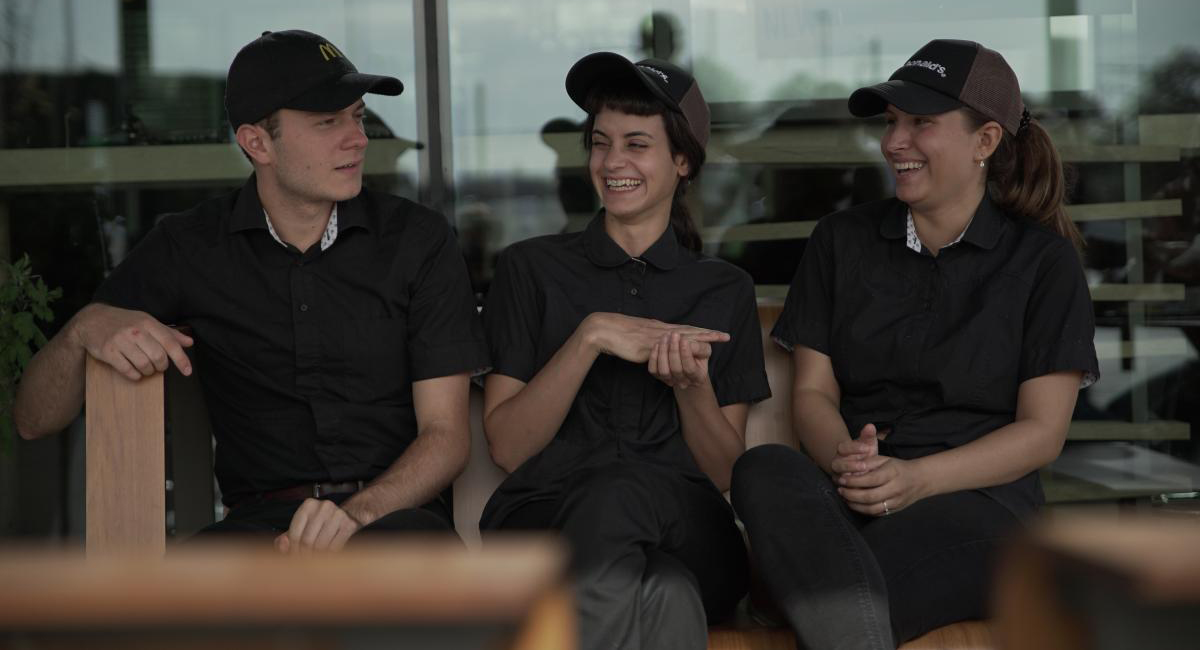 At McDonald's, we strive for an inclusive, people-centred work environment, where everyone can be themselves and fully develop their talents.
We put people at the heart of everything we do, and of course that starts with our own employees. Every day, they give the best of themselves to provide customers with unsurpassed service and quality food. Since they're in direct contact with the customers, they are the brand's calling card. At McDonald's, we realize only too well that employees are primordial to the company's success.
A corporate culture that's all about team spirit and that's founded on mutual respect, continuous acknowledgement and correct working conditions is the absolute minimum for McDonald's.
To join every employee in setting out a unique path towards their personal growth is our ambition.
Our Human Relations policy evolves along with employees' expectations, in order to keep fulfilling them. We've subdivided these expectations into three promises we commit to attempting to honour.
Freedom to grow
When you start a career at McDonald's, degrees and prior experience are a bonus, but they're not a must-have. We prefer to concentrate on motivation and attitude, and on the potential within every employee.
With our lasting focus on skill development and continued training, we want to offer our employees enriching careers and help them to attain their goals.
That way, we give our employees the chance to learn something new every day, to keep growing, and to fulfil their dreams.
Freedom to be yourself
McDonald's makes a point of creating a work environment rich in diversity, where everyone is welcome. We respect, appreciate, and cherish the characteristics and perspectives that make each employee unique.
We aspire to make all employees feel so good in the team that they can fully be themselves.
That's because we're convinced that this can only contribute positively to the growth of the employee concerned, to the restaurant, and to the society they are a part of.
Freedom to fit work into your life
Working at McDonald's means working in flexible schedules that—as much as possible—take into account the employees' availabilities.
That way, we attempt to give them the chance to plan their jobs based on their private lives.
At McDonald's, we understand all too well how important private activities are to employees, and we want to give them every chance to put these first.